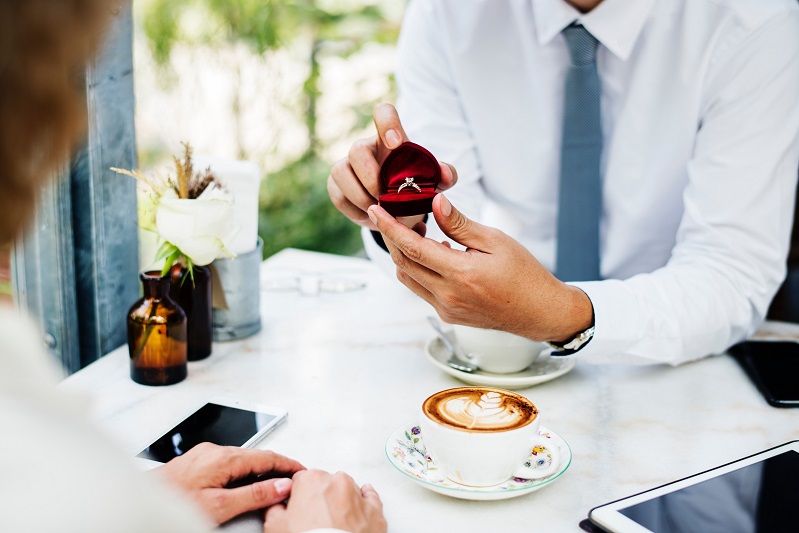 Your New York engagement is such a huge, unforgettably beautiful moment in your life! Obviously, you want to plan this down to the smallest detail – the ring, the location, and maybe even the ambiance surrounding the big moment (music, landscape, and so on).
Have you considered capturing your engagement in photos too? This would be a really amazing idea for your future wedding photo album – but how do you do it, given that the proposal itself will be a surprise?
We have some tips for you – so read on and find out more.
• Hire a photographer to hide away. This might sound like complete novelty to some of you, but there are photographers (and even entire planning services) focused on this. If you want your proposal photos to look ultra-professional and beautiful, paying the premium for a professional photographer will definitely do the trick. Keep in mind though, if you want to do this, you have to make sure the photographer will actually be able to hide somewhere nearby (so if you're planning to propose on the Grand Canyon, for example, this might not be a feasible idea).
• Ask someone nearby to take a shot right after she says "Yes". OK, this might not capture the actual proposal, but it will definitely capture the emotion, the tears, and the joy of the moment. People are more than happy to be part of this kind of moments, so nobody can ever say no to this – especially not considering the fact that everyone has a smartphone camera these days.
• Include the photo in the proposal. This might be a little tricky, but with a bit of planning, it can actually go smoothly. For instance, you could ask your loved one to take a selfie, click the record button instead, and pop the ring out right when you start recording. Or you could ask a passerby to take a photo of you two and then drop to one knee to propose (this works especially well if you plan on making the move while away on a trip with your SO).

Still searching for the perfect engagement ring in New York? Come visit Wedding Rings Original and take a look at the superb designs we have in store for you! We guarantee you will find the one to suit your significant other – the one that will be absolutely perfect from every point of view!
Copyright 1999-2022 Wedding Ring Originals
Copyright 1999-2022 Wedding Ring Originals
Copyright 1999-2022 Wedding Ring Originals