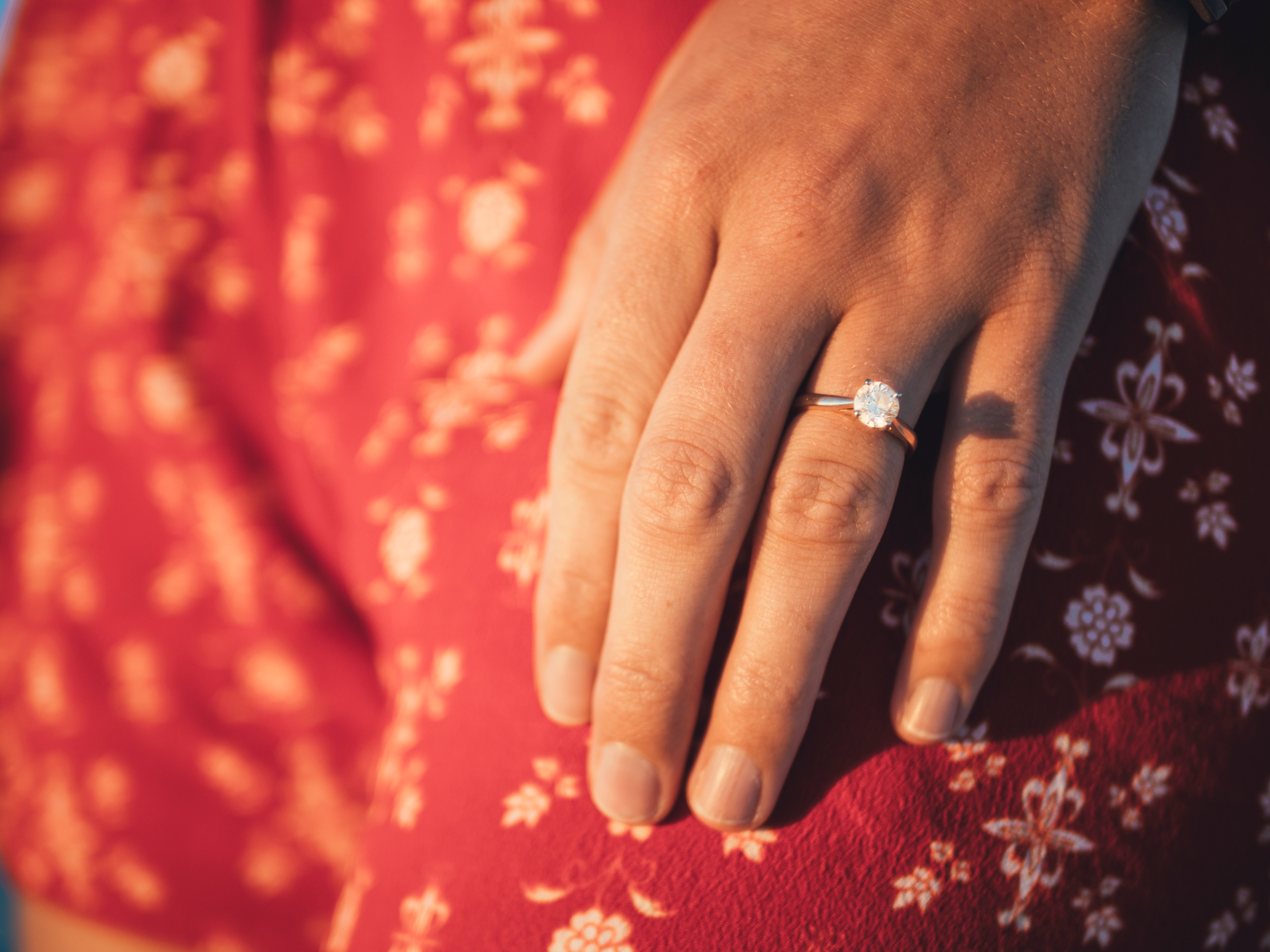 You Might Not Want to Wear Your Engagement Ring in These Situations
Your engagement ring is extremely precious to you – not so much because of its price tag, but mostly because it's a really emotional piece. Naturally, you want to show it off everywhere you go and everything you do.
Yet, when should you not wear your engagement ring? We've gathered some tips for you – so read on and find out more.
• Don't wear it to the beach. Not only do you risk losing it in the water or in the sand (which would probably end up in losing it completely), but sand can actually hurt it. Specifically, sand can get in between the cracks of the ring and under the stone, damaging its structure. Yes, you definitely want to wear your wedding ring everywhere – but the beach may just not be the best place for it.
• Don't wear it when you clean…anything. Regardless of whether it's a car, your oven, or simply the carpet, cleaning with your engagement ring on can have multiple harmful effects on it. Most cleaning products contain some sort of harsh agent that could damage the stone or the metal of the ring – so it's just best if you take it off before you start doing any kind of cleaning activity.
• Don't wear it to the shower. It's not just that it might slip off your finger and down the drain, it's also that the soap and shampoo you use during the shower might cloud up the ring's stone. Similarly, sunscreen can damage the ring as well – so take off the piece before you apply sun lotion.
• Don't wear it to the gym. In general, cardio activities can't harm your engagement ring. However, if you do any kind of weight lifting, it's probably best if you take off your engagement ring. This is especially important if you're wearing a pave ring design because this type of rings is most likely to crack under the weight of the workout. So, next time you hit up the gym getting ready to be a stunning bride, remember to take the piece off!

Looking for gorgeous wedding ring set in New York? Come see what Wedding Rings Original has to offer! With such a varied selection of superb engagement rings and wedding bands available in our store, it's more than likely that we will help you find what you are looking for!
Copyright 1999-2023 Wedding Ring Originals
Copyright 1999-2023 Wedding Ring Originals
Copyright 1999-2023 Wedding Ring Originals