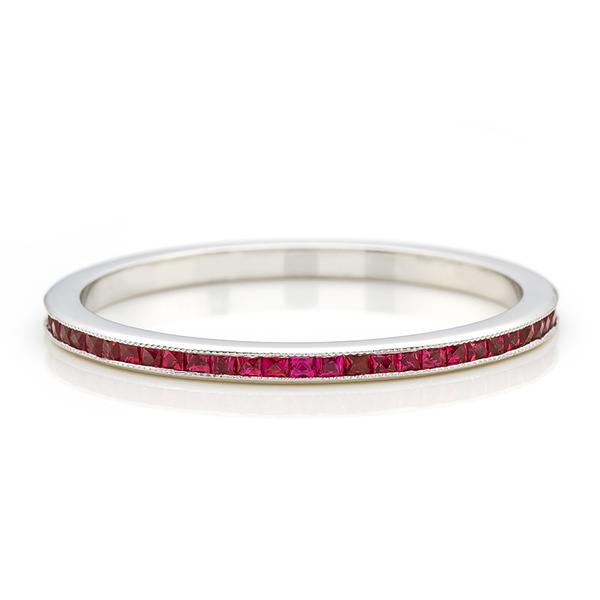 Square French cut rubies from Myanmar (Burma). Set perfectly flush against each other , these stones of fully saturated color make a striking statememt.
This miniband is ultra narrow measuring an overall width of only 1.3mm.
This narrow a band allows for the wearing and stacking of several rings at once.
You can create a rainbow of colors on the finger.!