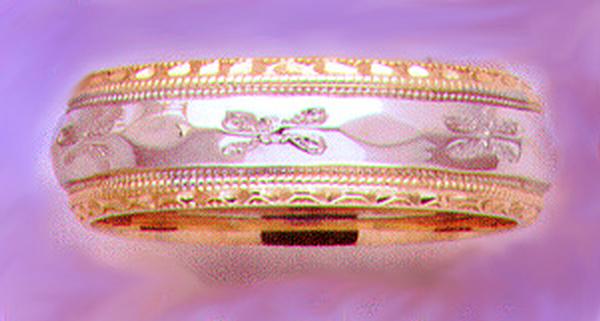 Two tone vintage style in 7mm. This ring is hand "chased " -a method of replicting the design work by striking a gold ring while on a lathe.


All styles available in both men's and women's
sizes and are 14kt. gold unless otherwise noted.
Most rings are also available in Platinum, 14kt
& 18kt white or yellow gold.